Vendor Managed Inventory
As one of Boston's top suppliers of plumbing, heating, pipe, valves, fittings and industrial supplies, Metropolitan Pipe has been efficiently managing its own inventory for over 75 years. With over 25,000 products and 1,000,000+ pieces in our Cambridge, MA warehouse alone, Metropolitan Pipe has the inventory management expertise to help your business improve performance, boost efficiency and help you focus on more important tasks in your business.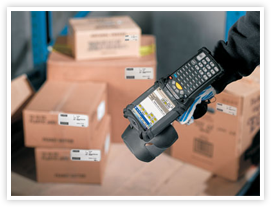 Improves Customer Service
By allowing Metropolitan Pipe to manage inventory levels, you never have to worry about your key items being out of stock. That means your job gets done quicker and with less wasted time running around looking for parts.
---
Cuts Transaction Costs
Eliminate redundant order entry, inventory counts, paperwork and even shipping charges. By offloading those tasks to the Metropolitan Pipe VMI team, you'll have more time to focus on other business areas. Save money on shipping, too! The items you need are already on hand – no need to pay for overnight shipping.
---
Inventory Efficiency
By utilizing advanced forecasting models developed by Metropolitan Pipe, you can be assured you have the items you need on hand. At the same time, we help you save costs by forecasting just the right amount – so you don't have dead stock taking up space and wasting money.
---
Advanced Technology
Never go searching shelves for items again! By utilizing wireless scanners and barcodes, along with our advanced inventory management software, you gain instant efficiency by always knowing what you have and where it's located.
---
More Information
We'll work with you to develop a customized VMI solution that will fit your needs. To learn more, please contact a Metropolitan Pipe representative by clicking here.
---